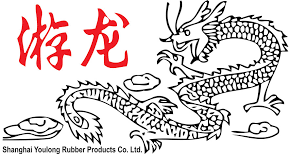 We carry out servicing, survey and annual
re-inspection of liferafts
manufactured by Survitec Group:
RFD Beaufort
,
DSB
,
Zodiac
(Survitec SAS) and
Shanghai Youlong Rubber Products Co.
RFD Beaufort
, 
DSB
(Deutsche Schlauchboot GmbH),
Zodiac
,
Youlong
are the world known companies at the forefront of survival technology.
Annual re-inspection is carried out in compliance with requirements of IMO A. 761 (18), with issuing of an ISSETA certificate

We also provide supply with new liferafts for ship owners and shipbuilding companies, including to shipyards for installtion on newbuildings.
We offer the following throw over board (TO) and davit launch (DL) liferafts:
- 4 persons TO
- 6 persons TO
- 8 persons TO
- 10 persons TO
- 12 persons TO
- 12 persons DL
- 16 persons TO
- 16 persons DL
- 20 persons TO
- 20 persons DL
- 25 persons TO
- 25 persons DL
All main types of liferafts are in our stock in St. Petersburg. Also, liferafts can be supplied on order.
RFD
(Surviva),
DSB
,
Zodiac
and
Youlong
liferafts are in full compliance with SOLAS requirements and hold approvals from all major international marine authorities, including RS Russia, MED (LR), NDM Norway, Transport Canada, AMSA Sustralia, US Coast Guard, MSA New Zealand. Qality management system is compliant with BS EN ISO 9001 2000.
RFD (Surviva) and DSB liferafts can be used on all types of commercial, leisure and military crafts. They incorporate the latest design and manufacturing techniques, making them the ultimate commercial liferafts.
The below advantages make
RFD (Surviva), DSB
,
Zodiac
and
Youlong
 liferafts the most reliable and attractive::
Convenience:
Lightweight in comparison to alternatives
Simple to move and install
Reliability:
Corrosion and abrasion resistant, lightweight polyurethane (PU) coated nylon materials
Operational life – over 20 years
Stability:
High volume, weighted water pockets
Large, anti-tangle drogue
Aerodynamically designed canopy
Insulation:
Double skinned canopy
Foam insulated floor
Simple to close, weather-tight door
Visibility:
High visibility canopy
High visibility non-inflatable rigid boarding ramp
Automatic drycell sea light
Retro-reflective panels
Emergency Packs:
Come complete with either A or B type emergency packs which conform to the SOLAS, Chapter III and Amendments
Stowage:
Surviva liferafts are stowaged in glass reinforced plastic (GRP) containers which can be secured into specifically designed, deck cradles
Minimal diameter of cylindric container and low weight in comparison to many other liferafts allow the optimal use of deck space and take into consideration special requirements of customers and Class Societies
Auxiliary equipment:
Deck cradles
Hydrostatic release units
Radar reflectors
Automatic release hooks (davit launch version)
EPIRBs (Emergency Positioning Indicating Radio Beacons)